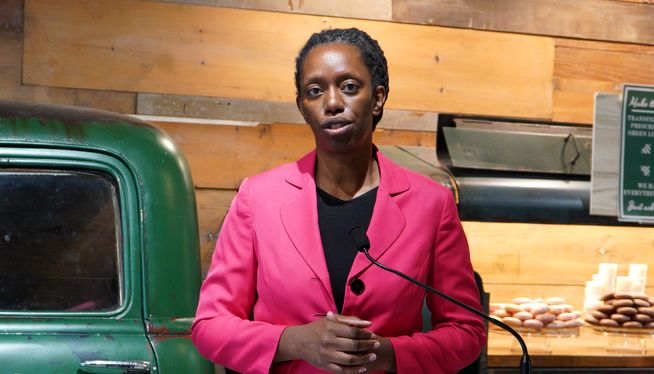 ---
PROVIDENCE, R.I. (AP) — Rhode Island health officials are allowing a little leeway to a state mandate that requires health care workers to receive a coronavirus vaccine by Oct. 1.
State Department of Health Director Dr. Nicole Alexander-Scott announced Tuesday that unvaccinated workers will be allowed to continue working beyond that date if their absence would jeopardize quality of care at a facility.
"If there is a risk to quality of care and an unvaccinated worker must continue to work beyond October 1 to mitigate that risk, the employer has 30 days to ensure that role is fulfilled by a fully vaccinated health care worker," she said in a statement.
The change was made to "safeguard patients, residents, and staff by holding health professionals and facilities accountable to the October 1 vaccination requirement, while also preventing disruptions to care in Rhode Island as health care facilities work toward full compliance," she said.
According to the latest state survey, 87% of health care workers in Rhode Island are vaccinated.
Many of the state's nursing homes had expressed concern about the Oct. 1 deadline, saying it would put additional strain on facilities already struggling with staffing shortages.