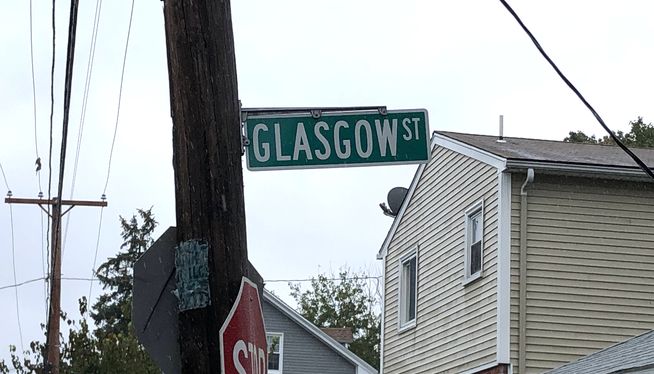 By Steve Klamkin WPRO News
Providence Police investigate the 20th homicide of the year, and say they've made arrests in an earlier killing, as well as another shooting involving suspected road rage in a parking lot.
One of two men shot early Sunday morning while sitting in a car in the city's North End later died after being rushed to Rhode Island Hospital, another man in the car was treated and released for a gunshot wound, police said.
Niberto Diaz, 21, died, after being shot in a car by a suspect who walked up to the vehicle outside Diaz's home in a small apartment building on Glasgow Street and opened fire, said Providence Police Major David Lapatin.
"We are working the scene, and canvassing the area and we're just working hard on this case and hopefully we'll have a good result soon," Lapatin said.
The second victim, Samuel Corcoran, 29, also of Providence was treated for unspecified injuries and discharged.
Police also announced the arrest of a juvenile suspect in the February 27 shooting death of Johnjairo Brito, shot multiple times as he sat in his car on Academy Avenue.
Police had been tracking the 17-year old suspect ever since the shooting, said Detective Captain Timothy O'Hara, and traced him to an apartment in Lynn, Massachusetts,
"With the assistance of the Rhode Island and Massachusetts Fugitive Task Force as well as Lynn Police, we were able to locate this juvenile as he emerged from an apartment in Lynn, Mass.," O'Hara said. He said the teen would face extradition to Rhode Island, where he would likely be waived from Family Court to adult court to face a murder charge.
Police also announced the arrest of a suspect in the shooting of a man in the parking lot of the Walgreens pharmacy on Atwells Avenue on Federal Hill September 26, the result of a confrontation stemming from an apparent road rage incident, Captain O'Hara said.
Timothy Desjardin, 35 was arrested days later at a barbershop where he works a few blocks from the parking lot, O'Hara said. The victim, Ramiro Velasquez, 37 was grazed in the face as he tried to deflect the gun, police said. Desjardin faces weapons charges.