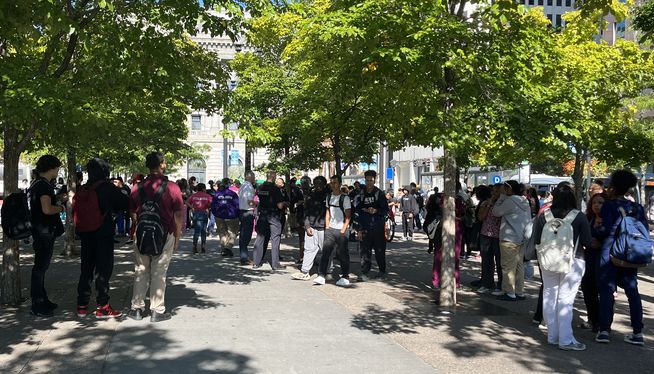 By Steve Klamkin WPRO News
Providence is taking steps to curb the after-school fighting at the Kennedy Plaza bus terminal earlier this week, while Mayor Brett Smiley expects "some of the pent-up energy from the summer" will ease as the school year continues.
Fighting after classes at the city's high schools let out on Tuesday prompted a massive police response involving upwards of 40 officers, resulting in seven arrests of both juveniles and adults, followed by a more peaceful scene Wednesday, thanks to a large presence by both police and school administrators in the plaza.
"We think the beginning of the school year issues will diminish … some of the pent-up energy from the summer," Smiley told WPRO News in an interview on Friday.
"As the weather starts to turn and as students start to settle in to the school year routine, we don't think it will be quite as active as it was this first week or two of school," Smiley said.
"We don't want this to be primarily a law enforcement response," he added.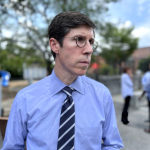 Public schools have been asked to station assistant principals in Kennedy Plaza as schools let out.
"In many cases, the assistant principals are the ones who know the students best, and they know what students might have issues with other students."
Smiley said charter schools have more flexibility than the public schools to stagger their release times, and have been asked to do so.
After school, students converge on Kennedy Plaza, the city's main bus hub, to transfer to buses that take them home.