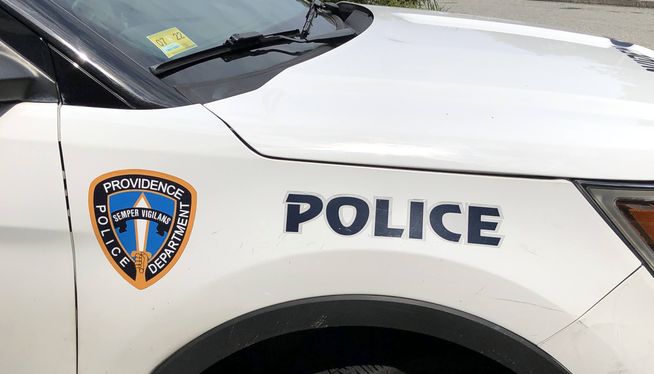 PROVIDENCE, R.I. (AP) — Police officers in Rhode Island fatally shot a driver in Providence after chasing him over 20 miles in an attempt to arrest him. His teenage daughter, a passenger, was shot in the leg, police said.
Two police officers who tried to stop the man and a hospital nurse also were hurt during the chase, police said at a news conference Saturday.
Police unsuccessfully tried to stop Michael Pinto, 40, of Glocester, Rhode Island, for a motor vehicle violation Thursday in the town of Burrillville, said Stephen Lynch, town police chief. Pinto drove off after a brief chase. Burrillville police next saw Pinto on Friday night, now wanted on an arrest warrant accusing him of eluding police. They chased him again. At the time, Pinto was out on probation on an animal cruelty charge, the Boston Globe reported.
The pursuit briefly went into Massachusetts before moving to Route 146 in Rhode Island, which had a lot of traffic. Police eventually tried to "box him in with their vehicles," Lynch said. Two officers got out of their cars and Pinto drove at one of them, Lynch said. That officer, who was injured, fired two rounds into Pinto's car before it drove away, striking a police cruiser, Lynch said.
Police later saw Pinto's car in Providence and chased him before he got caught in traffic again. Another officer was injured while trying to get Pinto out of the car. Pinto had put his car in reverse, hitting an unmarked police vehicle, and then drove over sidewalks, hitting a nurse at a nearby hospital, Providence Police Chief Oscar Perez said.
Two Providence police officers then approached Pinto's car, one from the front, the other from the rear, as the car started in reverse again. The officers fired, Perez said. Pinto and his daughter, a minor, were removed from the car and he later died at a hospital. She survived.
Lynch said his police officers didn't know there was anyone else in the car. Perez said police learned of the daughter's injury when they heard that Pinto died.
The Providence officers and the Burrillville officer are on administrative leave as state police and the attorney general's office investigate.