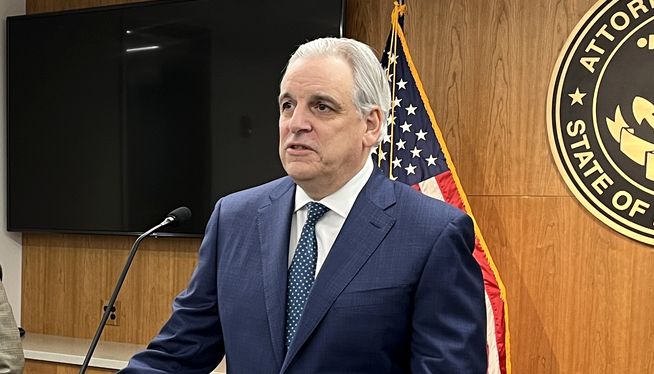 PROVIDENCE, R.I. (AP) — Rhode Island Attorney General Peter Neronha filed a lawsuit Thursday against the manufacturers of so-called "forever chemicals," commonly referred to as PFAS, saying they have caused significant harm to the state's residents and natural resources.
Neronha faulted the companies for engaging in what he described as "a massive and widespread campaign to knowingly deceive the public," moving assets to avoid paying for damages, and manufacturing, marketing and selling hazardous chemicals for decades while knowing the risks.
The complaint, filed in Providence County Superior Court, alleges the companies violated state environmental and consumer protection laws.
"We are still uncovering the consequences of exposure to these hazardous chemicals by Rhode Islanders, but the burden of this enormous cost should be borne by the companies who made, marketed, and sold these products," Neronha said.
The American Chemistry Council, an industry group, did not immediately respond to a request for comment.
PFAS, which stands for per- and polyfluoroalkyl substances, have been linked to cancer and other health problems in humans. They are called "forever chemicals" because they don't degrade in the environment and remain in the bloodstream.
They were used for years in firefighting foams, nonstick frying pans, water-repellent fabrics, stain-resistant rugs and other products.
Rhode Island's General Assembly recently prohibited food packaging containing PFAS.
Other states have taken similar actions.
Massachusetts last year sued more than a dozen companies involved in the manufacture or marketing of the chemicals, also alleging they knowingly polluted the environment and endangered public health.