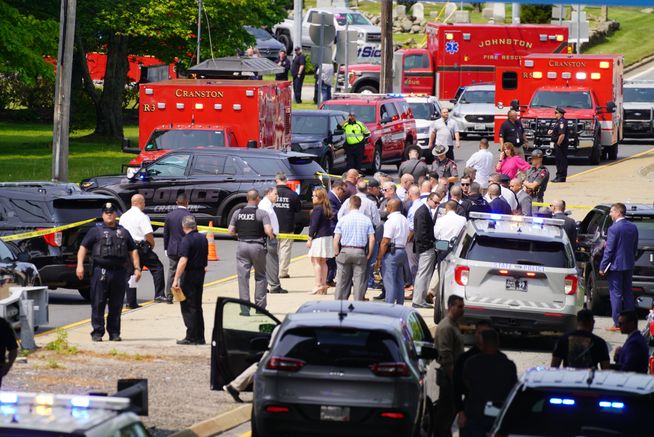 JOHNSTON, R.I. (AP) — A suspect shot and killed two people in Johnston, Rhode Island, before fleeing the scene and being shot and killed by police, authorities said.
One victim was found in the suspect's home in Johnston and another was found in a neighbor's home at about 7:30 a.m. Wednesday, police said. They said a domestic and neighborhood dispute sparked the killings, but didn't release the victims' names.
Cranston Police Chief Michael Winquist told reporters James Harrison of Johnston fled in a vehicle and was spotted at about 9:30 a.m. by Cranston police.
Harrison then drove the wrong way the Plainfield Pike in Cranston during a pursuit, swerved at several police vehicles and struck one, Winquist said. The driver then jumped the median and struck a rock, disabling his vehicle.
Police shot Harrison when he got out the vehicle brandishing a gun at officers. No police were injured.
The state attorney general's office is investigating law enforcement's use of deadly force, which is standard protocol, an office spokesperson said.