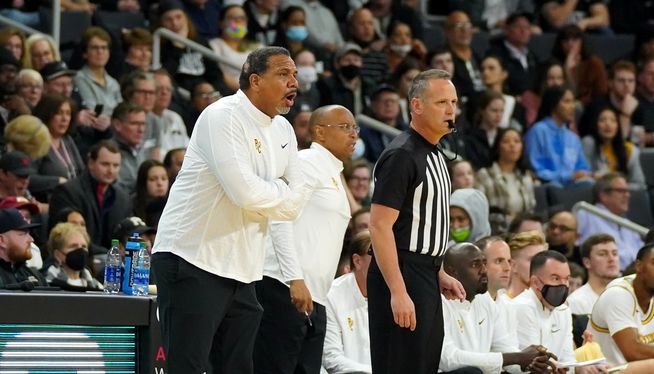 WPRO News
After 12 years as head men's basketball coach, Ed Cooley resigned on Monday amid reports he is poised to sign as coach at Georgetown.
WPRO's Kevin McNamara reported Cooley is leaving PC to coach the Big East conference rival Georgetown Hoyas.
Cooley's Friars were eliminated from the NCAA Tournament after a first-round loss to Kentucky. He compiled a 242-153 record during 12 seasons at Providence.
"I deeply appreciate Coach Cooley's immense contributions to the men's basketball program and to the PC community over the past 12 years," College President Reverend Kenneth R. Sicard said in a statement.
"Friar fans everywhere will be forever grateful for this period of sustained excellence in our program, and I personally will continue to have the highest regard for Ed. I wish him, Nurys, and their family all the best in their future," Father Sicard said. He and Athletics Director Steve Napolillo announced PC wll begin a national search for Cooley's successor.
At Georgetown, Cooley succeeds former NBA star and Georgetown standout Patrick Ewing, who was dismissed as coach March 9 after six seasons during which the Hoyas compiled 75 wins and 109 losses, finishing this season 7-25, losing 29 Big East conference games over two seasons.