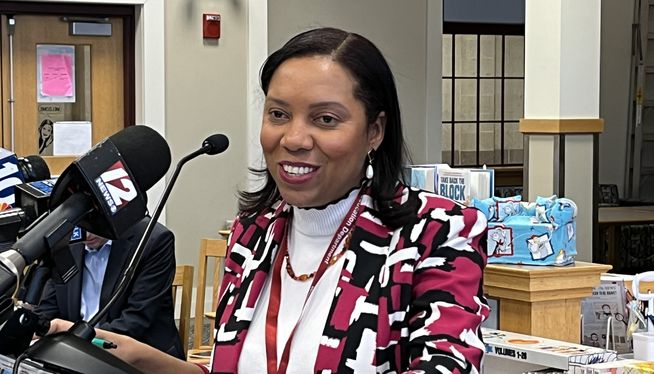 By WPRO News
Democratic Lieutenant Governor Sabina Matos Monday said she will run for the seat in Congress that will soon open when David Cicilline resigns in June to head the Rhode Island Foundation.
"I'm looking forward to joining Congress and serve the people of Rhode Island and continue the fight," Matos said in a video tweeted Monday from in front of the Slater Mill historic site in Pawtucket.
On Tuesday, Pawtucket Mayor Donald Grebien said he is leaning toward a run for the first district seat, telling WPRO's Tara Granahan he's talking with his wife about running, saying "we are definitely leaning more toward doing it than not."
Grebien set late April as a potential deadline to decide on whether to run.
Joseph Shekarchi, the Speaker of the Rhode Island House said two weeks ago that he would soon decide on whether to run. He reportedly has amassed a campaign warchest of close to $2 million. Funds raised for state campaigns cannot be shifted to a federal account, but could be returned to donors who can then redirect them to a federal campaign.
A number of other Democrats have indicated they are considering running for the Congressional seat. Some Republicans are considering a run, although none have made a formal announcement.