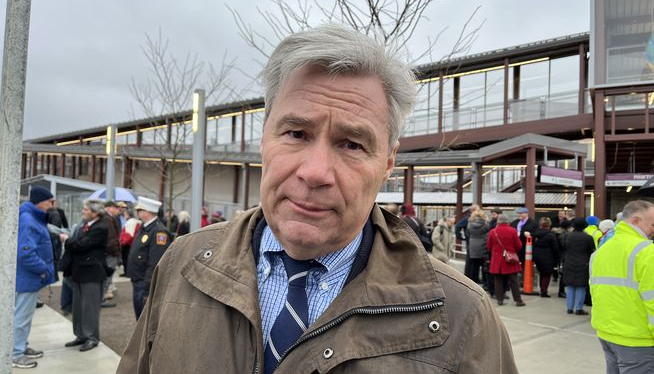 WPRO News
U.S. Senator Sheldon Whitehouse is the new chairman of the Senate Committee on the Budget, one of three Senate committees dealing with federal spending.
Whitehouse, a Democrat, assumes the gavel after Vermont Independent Senator Bernie Sanders moved on to chair the Health, Education, Labor and Pensions Committee.
"Together with the members of the Committee, we will examine a range of subjects that have enormous consequences for American families, the economy, and the federal budget," Whitehouse said in a statement. "Chief among these is climate change, as economic experts warn of serious financial risks and as climate-related disaster spending continues to soar."
Created in 1974, the budget committee is "responsible for drafting budget plans for Congress and for monitoring and enforcing rules surrounding spending, revenue, and the federal budget," according to the committee website.
The Senate Finance Committee deals with taxes, Social Security, Medicare, Medicaid and other entitlement programs, while the Appropriations Committee deals with funding government programs through appropriations bills.