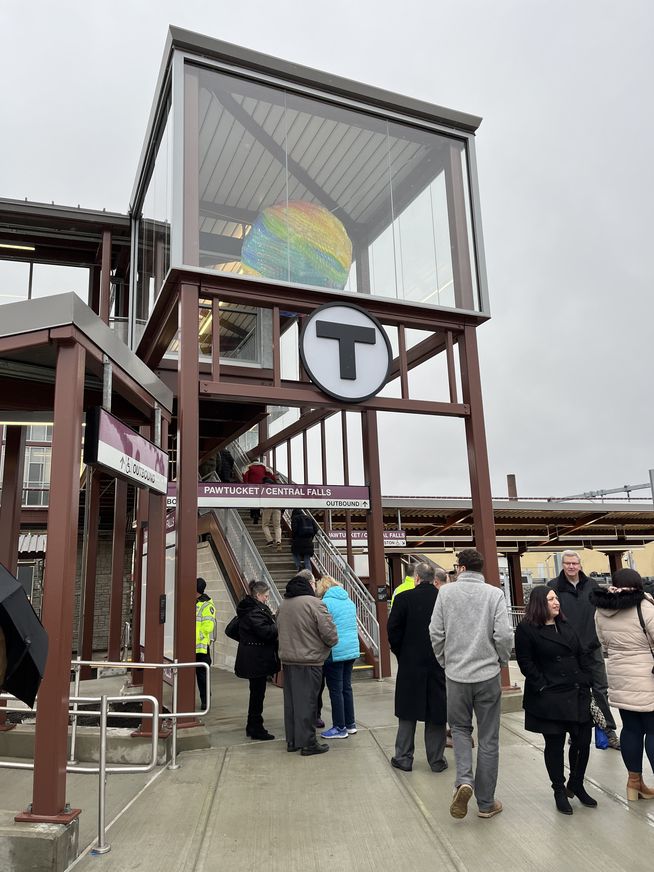 By Steve Klamkin WPRO News
A long-awaited new commuter rail station opened Monday on the Pawtucket – Central Falls border, linking commuter rail service from Boston and RIPTA buses serving Rhode Island.
The Pawtucket-Central Falls Transit Center offers a stop on the MBTA commuter rail line between Attleboro and Providence that's been missing since an earlier station closed more than six decades ago.
Built at a cost of $63 million, MBTA commuter trains will make 40 weekday stops and 18 weekend stops at Pawtucket / Central Falls, connecting with 10 RIPTA bus lines.
The commuter rail fare to Boston from Pawtucket /Central Falls station is $12.25 one-way. There are 200 parking spaces in a lot adjacent to the station.
"It's a key link to Boston," said U.S. Senator Jack Reed during a string of speeches from dignitaries preceding a ceremonial ribbon-cutting at the station. "It will be a game-changer when it comes to the economic environment for the state of Rhode Island."
Central Falls City Council member Robert Ferri applauded the new route to Boston.
"I'm a big baseball fan, and it's good to know this train will be going to Boston. Therefore, my wife don't know it, but I'll be attending more baseball games this year," Ferri said.