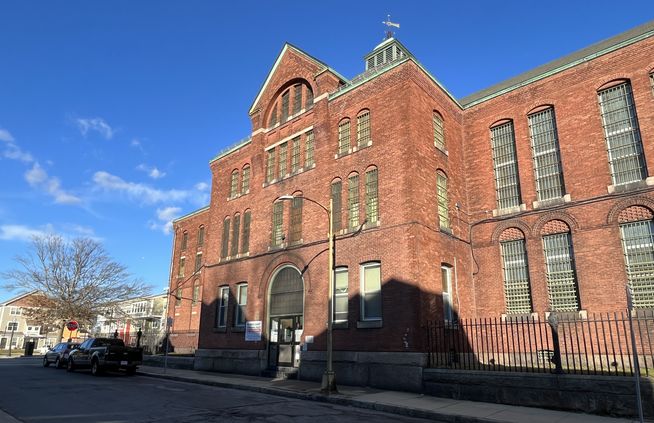 By Steve Klamkin WPRO News
The new Bristol County Sheriff is floating the idea of closing the 135-year old Ash Street jail near downtown New Bedford, and moving its inmates to an unused property at a cost of about $10 million.
Just two weeks after taking office, newly-elected Sheriff Paul Heroux is talking up the idea of closing the jail, opened in 1888, and outfitting a newer building at the House of Correction property in North Dartmouth to house its inmates.
"A decision will be made when all the stakeholders get their say," Heroux said. "I can't make the decision on my own, we would need the state legislature, the state Reps and the State Senators to fund it. We need the governor to be on board with this as well. So, this is just an idea," he said.
The old jail currently houses about 90 to 100 inmates, some are awaiting trial, and their classification calls for them to be housed one-to-a-cell.
Heroux said the property at the North Dartmouth site was used to house immigrants detained by U.S. Immigration and Customs Enforcement (ICE), until rioting in 2020 led to ICE's withdrawl of its contract with former Sheriff Thomas Hodgson.
"If we have an incident, we have all the CO's (correctional officers) on one campus, it's easier to help support that incident. Economies of scale, you know, a modern building is better for the inmates, Heroux said.
After his news conference at the North Dartmouth site, a group of reporters toured the 135 year old Ash Street Jail in New Bedford, which Heroux points out is old but functional
Heroux said he would want to make the move without laying off any staff, adding he currently employs about 350 people involved in the security of inmates at both facilities.