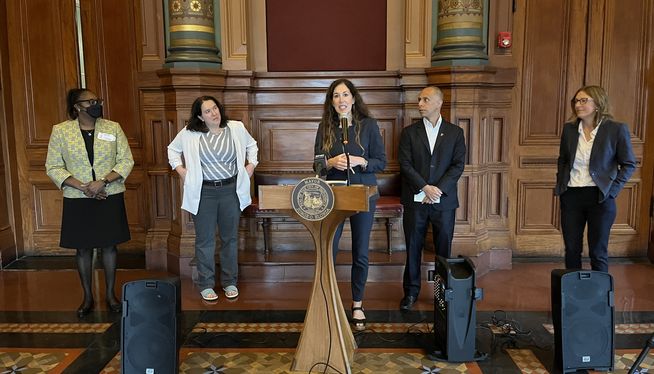 By Steve Klamkin WPRO News
The City of Providence has launched a land bank to purchase and rehabilitate blighted lots, planning to acquire, hold and transfer underused vacant land.
Using $8.5 million in American Rescue Plan Funds, the city is soliciting suggestions for lots to purchase, said Mayor Jorge Elorza on Thursday.
"We need to use every tool in our toolbox, and this is really, and incredibly helpful tool that we'll be able to get some of these vacant properties, vacant lots into productive use," Elorza said.
He added, that there are hundreds of potential properties that could be acquired through the program. Elorza noted, that since coming into office more than seven years ago, the city helped facilitate the rehabilitation of more than 700 blighted homes.
The Providence Housing Trust will acts as a conduit for the properties.
The city can be alerted to potential properties for acquisitions at [email protected]