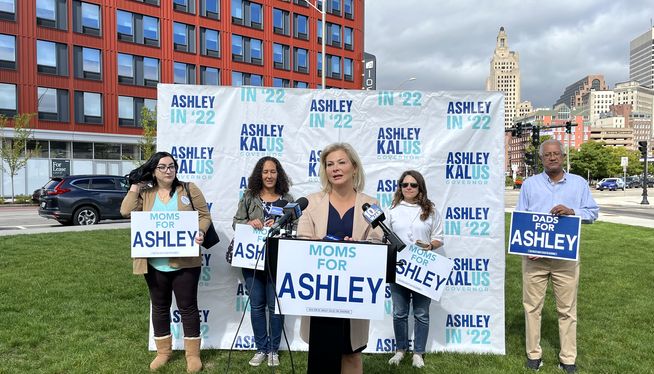 By Steve Klamkin WPRO News
Saying she will be "the education governor," Ashley Kalus Wednesday unveiled an education plan that she said would take a page from the Massachusetts approach to improving public education.
Among other things, Kalus would emphasize school choice, and dial back on end-of-the-year student testing in favor of multiple tests during the school year.
"We will make education a constitutional right so parents can hold state government and school districts accountable. We will build safe, healthy and inclusive learning environments by securing our schools, increasing mental health resources and supporting students with disabilities," Kalus said.
The Republican nominee for Rhode Island governor held a news conference on vacant land reclaimed from the former route of I-195 in Providence. She skirted questions about whether she would follow Florida officials to ban some books.
"In terms of Florida and banning books, my goal is to focus on making sure that we focus on reading, writing and arithmetic," she said.
As for Education Commissioner Angélica Infante-Green's job, Kalus said that she would require all department directors and cabinet members to submit resignations and re-apply for their jobs.