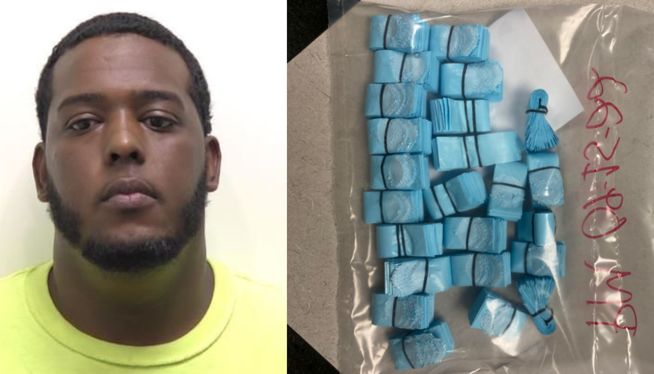 WPRO News
Providence Police have charged a city worker with distributing narcotics while on duty as an employee of the Department of Public Works.
Police said Christopher Anderson, 23, was arrested last Thursday, and appeared in court Tuesday, charged with manufacturing, delivery and possession of drugs with intent to deliver.
Police did not specify details of Anderson's arrest, except to say that officers executed an arrest warrant, and seized approximately 1,176 blue glassine bags of suspected fentanyl, with a combined weight of 23.5 grams. Fentanyl is described as a highly addictive synthetic opioid.
Court records indicate Anderson entered no plea at his arraignment in District Court, and was released on $50,000 surety bail for a pre-arraignment conference January 4, 2023. In addition, he was ordered to surrender his passport and any firearms.