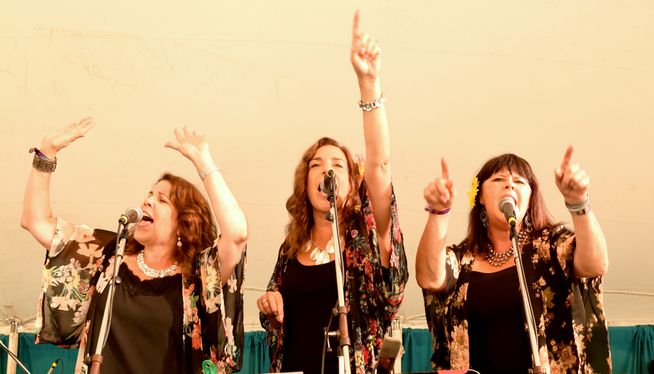 By Steve Klamkin WPRO News
The long-running Rhythm and Roots Festival, near extinction earlier this year when it's cancellation was announced, is on for this Labor Day weekend at Charlestown's Ninigret Park, with a strong lineup of musical artists, food and craft vendors and the traditional dancing and camping that's made it an end-of-summer staple for nearly four decades.
"It's a big family on site here, including the fans so it's great to be part of this," said Tyler Grill, co-founder and CEO of Good Works Entertainment Group, which purchased the festival from its founder and long-time producer Chuck Wentworth earlier this year.
"It's great to be part of this, we feel very lucky to have met Chuck and his family and been able to acquire the festival and keep their legacy alive," Grill said by phone Wednesday from the site of the festival. "So, there's certainly a love fest going on," he said.
He listed some of the headline acts over the three-day weekend, from Friday, September 2, 3 and 4.
"We have some incredible talent, Grace Potter, Little Feat, Samantha Fish, North Mississippi All-Stars, Veronica Lewis, Jackie Green, Anders Osborne". He also listed some of the other amenities.
"Fourteen food vendors coming, Bar-B-Que, doughnuts, you name it, we've got it, and we have 29 craft vendors," Grill said.