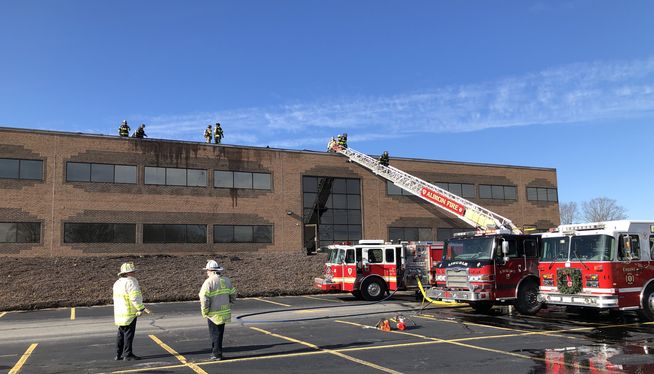 By Steve Klamkin WPRO News
A rooftop fire believed sparked by solar panels forced the evacuation of a daycare center in a Lincoln office building Friday afternoon.
The two-alarm fire at 25 Blackstone Valley Place was knocked down in about ten minutes, said Lincoln Fire Chief Richard Andrews.
"We had it knocked down in about ten minutes," said Andrews. "No injuries. The only occupants of the building was a daycare. They were evacuated when we got here. We put them in the rescues and took them over to the Amica building … and kept them there to be picked up," he said, adding that the evacuation was part of pre-planned exercises at the site.
Andrews said this was the first time there had been an incident in the building, part of a sprawling office complex dominated by the Amica Insurance Corporate offices.
"We had units from Cumberland and Woonsocket assist us, we had four rescues. They were just brought up to keep the children inside until we moved them," amid sub-freezing temperatures.
The chief said the Rhode Island State Fire Marshal would conduct an investigation into the cause of the fire.
He did not know how many children were in the day care at the time of the fire.
On it's website, the Cadence Academy Preschool says that it "offers high quality child care and learning for infants, toddlers, preschool, pre-Kindergarten, Kindergarten, and school-age children."