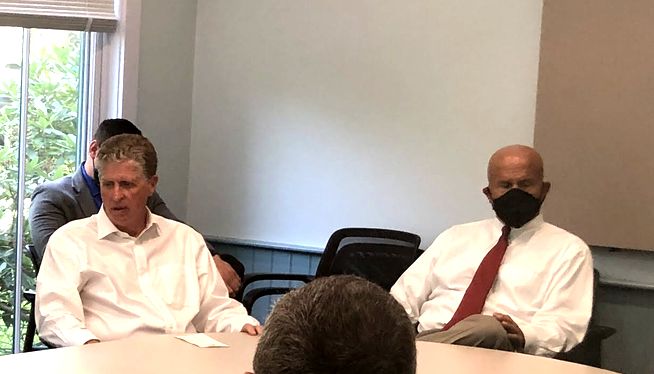 PROVIDENCE, R.I. (AP) — The Rhode Island Ethics Commission has voted to dismiss a complaint filed by the state Republican Party against Democratic Gov. Dan McKee's former chief of staff.
The GOP in its complaint said Anthony Silva violated state law when he failed to disclose his financial interest in a property in Cumberland on mandatory financial disclosure reports.
The Commission voted 7-0 to dismiss the complaint on Tuesday, saying it had not found probable cause to believe that Silva violated financial disclosure requirements.
Silva stepped down in August while under scrutiny over whether he used his political clout to push through a development approval on the property owned by his family, which is mostly wetlands. He maintained he did nothing wrong and had no financial interest in the plot.
Neighbors oppose development, saying it would add to flooding problems in the area.
State Republican Party Chair Sue Cienki said she was surprised by the commission's decision. She said the decision allows politicians to hide their interest in property which is "not beneficial for the public's ability to have transparency."
The state attorney general's office, at the request of McKee, is investigating whether Silva used his political power to push through permission to develop the property.