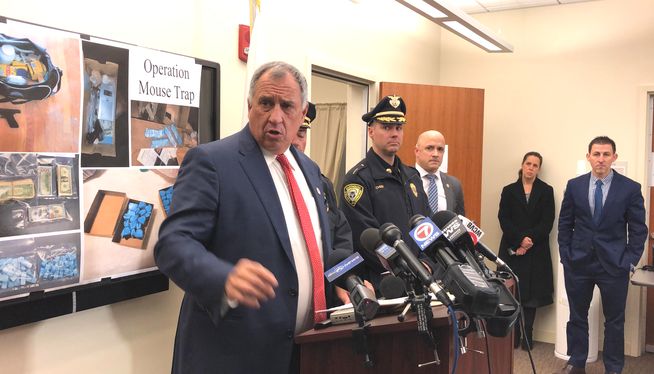 SEEKONK, Mass. (AP) — Prosecutors say an armed suspect in a Seekonk break-in who died in an exchange of gunfire with police over the weekend was shot three times.
The office of Bristol District Attorney Thomas Quinn III in a statement Monday said the man, who had what was described as an AK-47 model rifle, was identified as Jeffrey Groulx.
Groulx had ties to Boston and Ashland, New Hampshire, as well as other areas of the state.
The investigation into the shooting is ongoing.
The names of the police officers involved were not made public.