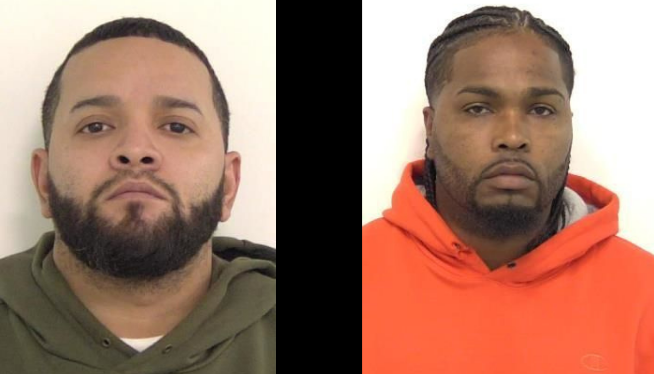 PROVIDENCE, R.I. (AP) — Two men have been arrested in connection with the fatal shooting in September of a man killed while he was eating breakfast in a Providence cafe.
Police said Tuesday that Juan Rivera and Julio Castro were taken into custody earlier this month and charged with murder in the death of Jorge Garcia.
"Castro was apprehended by our task force… and Rivera was apprehended at Logan Airport by the Massachusetts State Police," said Major David Lapatin. He said the two men are also suspects in a homicide in North Carolina.
Both were held without bail. No defense attorneys were listed in court records.
Police say Garcia was eating at the counter of Roque's Cafe at about 9:30 a.m. on Sept. 25 when someone opened the door, pointed a gun and fired several shots.
Police say Garcia was likely targeted.