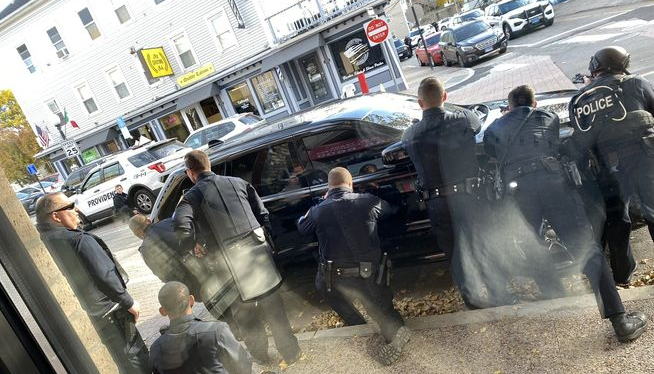 By WPRO News
A man who held police at bay Thursday, shutting down busy Atwells Avenue for several hours, appeared in court on Friday.
Providence Police charged 35-year old Timothy Desjardins with felony assault, using a firearm when committing a crime of violence and carrying a pistol without a license. No pleas were entered, and according to court records, Desjardins was ordered held without bail.
Desjardins was already free on bond from what police described as a road rage shooting in the parking lot of the Walgreens pharmacy on Atwells Avenue in September. The victim in that case was shot in the face, but survived.
No shots were fired in Thursday's incident, at a barber shop on Atwells Avenue. Police negotiated Desjardins' surrender after more than an hour of talks.
"Several people had to be evacuated from that building … and facilities across the street and in the nearby area," said Providence Police Chief Hugh Clements.
"I praise the members of the SRU (Special Response Unit) and the negotiators especially for the work they did and talking to the subject patiently and coaxing him out of the building," Clements said.