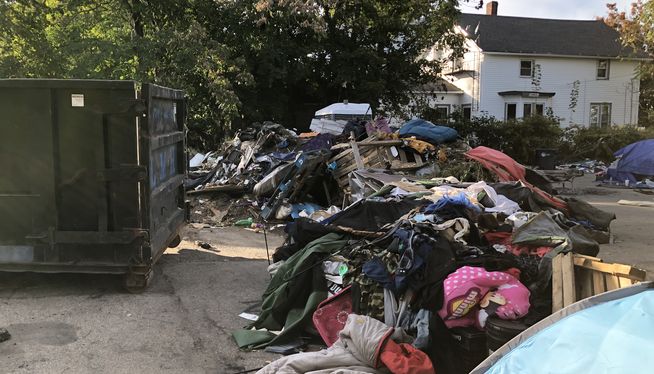 PROVIDENCE, R.I. (AP) — People living at a homeless encampment at a vacant lot in Providence were given until Nov. 1 to clear out. But advocates for the homeless say they have nowhere else to go.
Notices were distributed Wednesday to people living at the site.
Public Safety Commissioner Steven M. Paré says the city is working with service providers to find placement for people living on the property.
The executive director of a homeless advocacy group said people living there have no other options.
The site, currently owned by the Providence Redevelopment Agency, will be transferred to a developer for a mixed-use project.