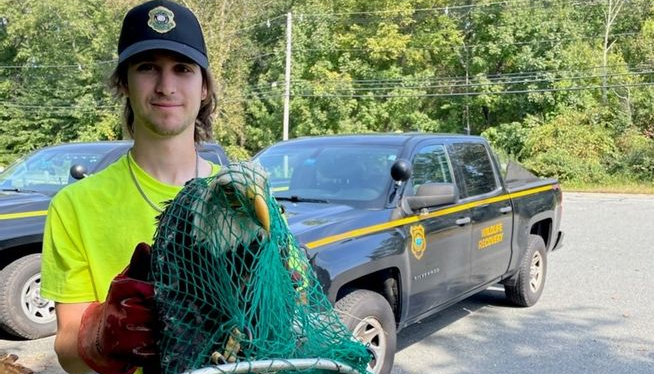 SMITHFIELD, R.I. (AP) — An injured bald eagle found in Smithfield earlier this month had to be euthanized despite determined efforts to save the raptor, wildlife experts said.
The male eagle with severe head trauma and damage to both eyes was found at Stump Pond on Oct. 2 and brought by the Department of Environmental Management to the Wildlife Clinic of Rhode Island for care.
Because it was banded, officials knew the bird was 6 years old and had been hatched in Massachusetts.
It was given around-the-clock care, including anti-inflammatory medications, specialized eye drops and fluids, but a veterinary ophthalmologist determined that the eagle was completely blind and the decision was made to euthanize him, the clinic said in a Facebook post Sunday.
"We make every decision in the best interest of the animals we care for. This was not the outcome we were hoping for … but this animal would not have been releasable and would not have had any quality of life in captivity," the post said.
John Herbert, a biologist for the state's Division of Fish and Wildlife, told The Providence Journal there are only a handful of breeding bald eagle pairs in Rhode Island.