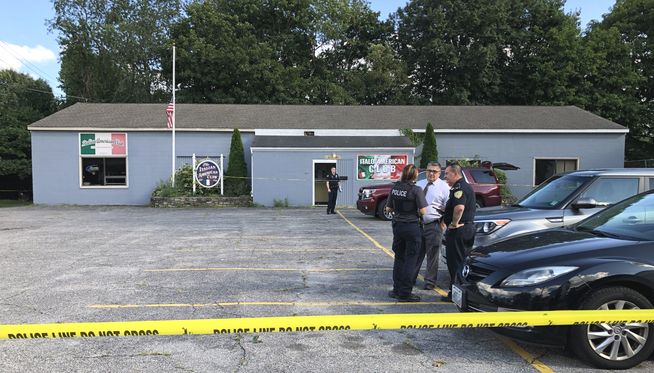 ---
By WPRO News
An autopsy by the Rhode Island State Medical Examiner's office has ruled the man who shot and killed a Warren firefighter and wounded another man took his own life after an exchange of gunfire with pursuing officer, according to police in Bristol.
A statement issued late Friday by Bristol Police who responded to September 2 incident provides more detail into the confrontation, and states that the office of the state medical examiner ruled Michael Ouellette's cause of death was suicide by firearm.
The report comes one day after the funeral for Brian Remy, 66, Warren's assistant fire chief, who was shot and killed in the Italian American Club in a confrontation with Ouellette, who also wounded Jason Furtado, 41.
The Bristol Police report conveys the account of Bristol Police Chief Kevin Lynch and Major Scott McNally, who responded in an unmarked cruiser to a call for assistance from Warren Police.
The two ranking officers said they took a barrage of gunfire from Ouellette on Water Street, directed civilian pedestrians in the area to safety, and pursued Ouellette, before hearing a final gunshot, to find Ouellette deadin an alleyway.
The Bristol Police officers did not state whether or not they fired at Ouellette.
The Attorney General and Rhode Island State Police continue to investigate the incident.