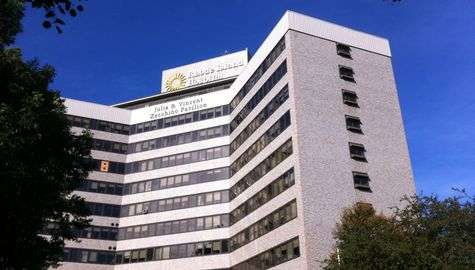 by Tara Granahan, WPRO
WPRO's Tara Granahan broke the story Monday morning and confirmed with Providence police that a violent episode broke out early Sunday morning at Rhode Island Hospital shortly after a triple shooting at a city night club.
Commander Thomas Verdi told Granahan of the details, when family and friends of the shooting victims showed up in the emergency area and caused a disturbance that was alarming enough to cause hospital workers and security staff to perform their own lock down.  Granahan asked if gang members were involved, Verdi said that's unclear, however police are looking at videotape and will further investigate.
Hospitals employees, past and present, called in to WPRO to voice concerns on safety and lack of action by the administration. According to a statement from Rhode Island Hospital, "Rhode Island Hospital initiated a lockdown in its emergency department at approximately 3:40 a.m. Sunday following a physical altercation between a large group of visitors and an individual, all of whom arrived at the emergency department shortly after multiple gunshot victims were taken to Rhode Island Hospital for treatment.
The lockdown ended at approximately 4:10 a.m. after more than 20 individuals were removed from hospital property by Rhode Island Hospital security and Providence Police officers."
Listen to Tara's conversation with Commander Verdi below: