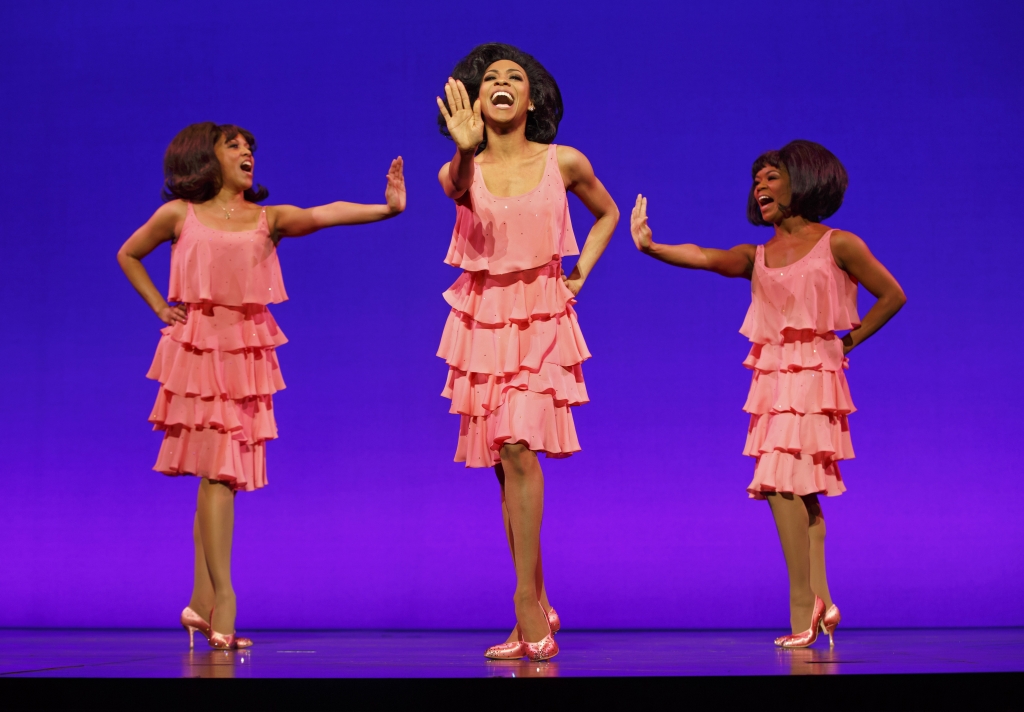 By Kim Kalunian, WPRO News 
Ross. Jackson. Robinson. Gaye. Wonder.
They all have two things in common: they're all superstars, and they all got their start with Motown.
"Motown" the musical follows the life of Berry Gordy, the founder of the Motown record label. It's based on his autobiography, "To Be Loved: The Music, the Magic, the Memories of Motown." While the script can get a little cheesy at times (and it's abundantly clear that Gordy had a hand in writing it), the book just adds to the feel-good vibe of the show, and certainly doesn't detract from the hit music that's liberally peppered throughout.
"Motown" follows Gordy on his journey from wayward 29-year-old to music magnate. Along the way he helps create mega stars like Diana Ross, Smokey Robinson, Marvin Gaye, Michael Jackson and Stevie Wonder.
Josh Tower leads the cast as Gordy. He's got a powerhouse voice with a terrific range and believably plays Gordy throughout the decades. At his side throughout most of the show is Jesse Nager as Smokey Robinson, the soft-spoken singer who's portrayed as an invariable ray of sunshine. Jarran Muse is Marvin Gaye, the hot-headed crooner who wants to change the world with his records. And then there's Diana Ross, played to perfection by Allison Semmes. Having seen Diana Ross play at PPAC in 2013, I can say Semmes expertly recreated the magic of Ross' distinct vocals and star power.
We're also treated to a jaw-dropping portrayal of young Michael Jackson (played on certain nights by Leon Outlaw, Jr. and Nathaniel Cullors) and a spot-on Stevie Wonder from Nic Ryan.
While there's lots of fun to be had seeing these performers step into superstars' shoes, there's also a stellar ensemble that transform into various characters and musical groups from throughout the years. I'm not sure I've seen an entire cast with this much sheer talent – each performer can sing the roof off the theater and bust a move that would make Michael Jackson proud.
"Motown" certainly doesn't have any surprises – we all know the label produced innumerable hits, and the show focuses more on those than plot – but it does have its share of "gotcha" moments, like when Gordy tells Diana her next hit will be a waltz. She's skeptical, but in the next scene we hear her belt out "Reach Out and Touch." It certainly is a waltz!
The show has a two-and-a-half-hour runtime, but with one hit song after another being cranked out by the cast and the terrific pit band, the whole show moves by at a nice clip.
So if you're looking for a feel-good celebration of some of the most iconic music of a generation, look no further than "Motown."
"Motown" plays now through November 8 at the Providence Performing Arts Center. Click here for tickets and information.