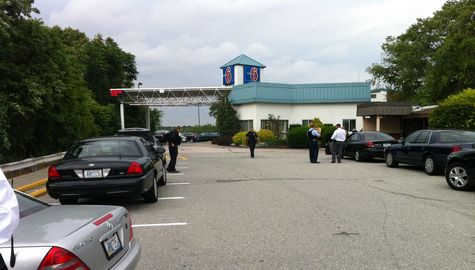 By Kim Kalunian, WPRO News
The Motel 6 in Warwick where police busted up a meth lab and sex-trafficking operation is on the market.
According to an online listing for the Jefferson Boulevard property, the motel is nearing the end of its long-term lease and is likely not to renew. The 121-room hotel and restaurant is listed for $4 million dollars.
Warwick Mayor Scott Avedisian confirms the hotel is for sale but said it will continue operating for now.
Warwick police had previously told WPRO that they made 75 arrests at the hotel over the course of year, busting up a meth lab and a sex-trafficking operation along the way.
The spate of crimes at the motel prompted Warwick police and other city officials to have discussions with Motel 6 corporate managers. The city briefly mandated that the motel fax over their guest list for police review, a policy that was ended after the Rhode Island ACLU called it into question.