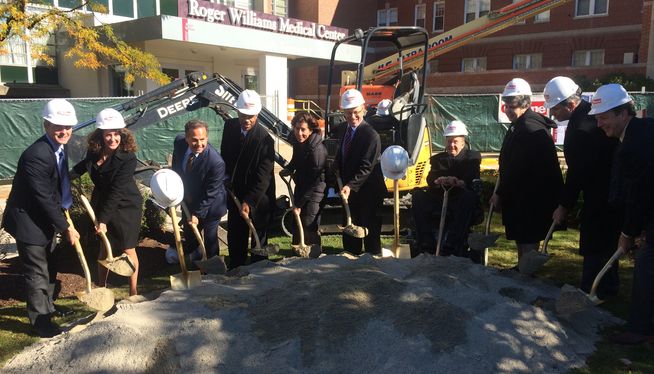 By Sam Wroblewski, reporting by Andrew Augustus WPRO
CharterCare Health Partners announced Monday it will invest millions of dollars in renovating to local hospitals.
In a joint announcement with Governor Gina Raimondo, CharterCare CEO Lester Schindel said his group would put $17.5 million towards the renovation and expansion of the Roger Williams Medical Center and Fatima hospital.
"We need improved facilities so that we can do a better job coordinating care, providing the right level of care at the right location for those patients," said Schindel.
The improvements include improvements to the Emergency Departments at both hospitals and new lobbies and entrances.
"This is just one component of our overall strategic vision of creating an innovative to the delivery of health care in the state of Rhode Island," continued Schindel.
Governor Raimondo said she is looking forward to the job creation aspect of the investment, but more importantly the upgrade in healthcare quality for local residents.
"It's great for the community […] it's good that families have a high quality hospital in their back yeard," said Raimondo.
The investment is expected to create 235 construction jobs.