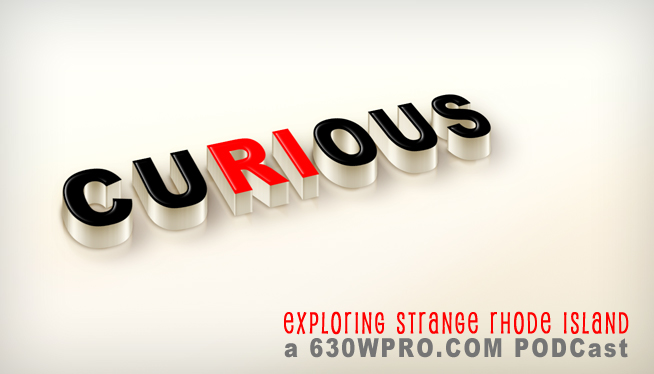 Known by many as a place explored by famous Rhode Island author H.P. Lovecraft and his friend (and also local author) C.M. Eddy, "the dark swamp" legend of Chepachet, Rhode Island has grown over the decades since it was first discussed by the pair in the 1920's.
From CM Eddy's Wikipedia page:
In August 1923, Eddy and Lovecraft sought the Dark Swamp, a place of which Lovecraft had heard rumours and which was said to lie "off the Putnam Pike, about halfway between Chepachet, Rhode Island and Putnam, Connecticut." The legend surrounding the place (which they never found) seems to have influenced the opening of Lovecraft's story The Colour Out of Space (1927).
The Dark Swamp was also the basis for Eddy's unfinished short story "Black Noon" (1967) (posthumously published in Exit into Eternity: Tales of the Bizarre and Supernatural, see below). The introduction to Exit Into Eternity explains that Eddy was unable to complete the work due to illness, and died in 1967; also that August Derleth was intending to finish this work, and perhaps expand it into a full-length novel, but it remained unfinished due to Derleth's death in 1971. "Black Noon's" protagonist is a pipe-smoking businessman called Biff Briggs (standing in for Eddy himself -'Biff' instead of 'Cliff') who reads pulp magazines in his spare time. After discovering the work of a superb horror writer named Robert Otis Mather (a thinly veiled fictitious version of H.P. Lovecraft) in the new pulp Uncanny Stories and finding he lives in the same town, Briggs befriends him and becomes a frequent visitor to Mathers' house at 31 Spring Lane, Fenham. (This fictitious town was invented by Eddy and is featured in "The Loved Dead" (1923) and "Deaf, Dumb and Blind" (1924). Mathers (known as Rom for short, due to his initials), is partly cared for by his aunt, Agatha Sessions. Mathers writes a trilogy of novels which seem to have taken him over almost by demonic possession. In the summer, Rom wants to investigate a town called Granville, which is reputed to have numerous haunted houses, and calls on Briggs to transport him. Over a period of two weeks they hold nightly vigils awaiting supernatural manifestations; while no ghosts appear, Rom's life is nearly ended several times by seemingly unnatural accidents.
The Dark Swamp is, in fact, a real place – and StrangeNE.com editor Michael Girard has been there.
Enjoy the interesting tale of "The Dark Swamp" – what it is, and how it captured the imagination of two of Rhode Island's most famous authors as 630WPRO.COM's Patrick Austin sits down for this unique conversation.