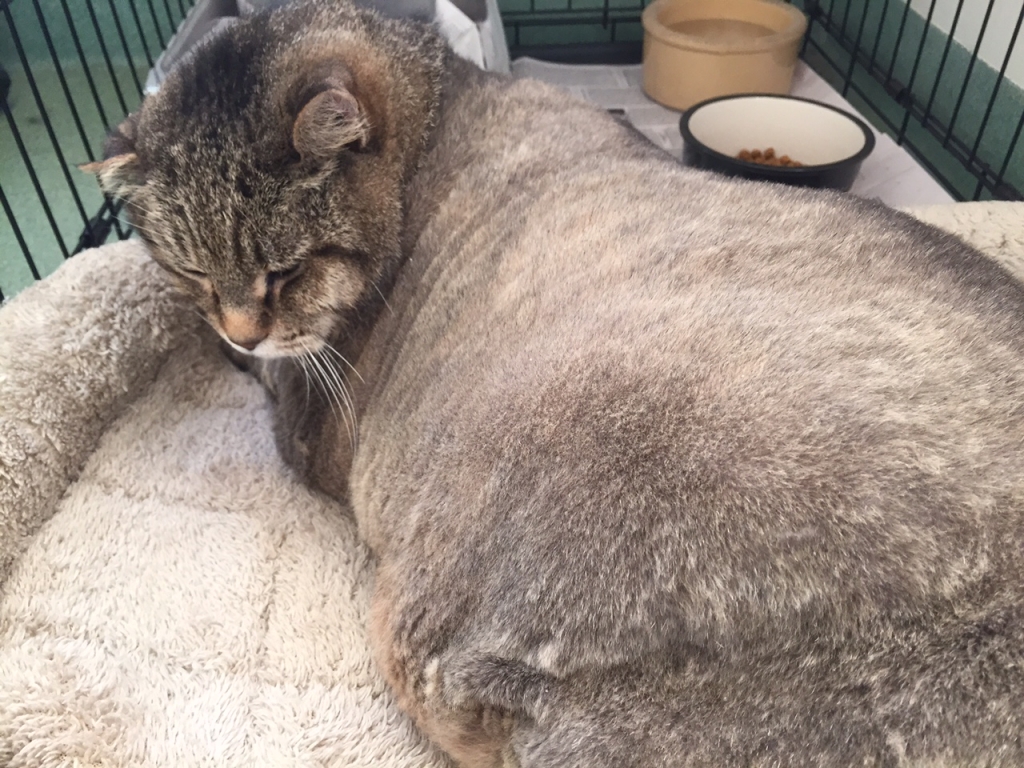 By Kim Kalunian, WPRO News 
Staff at the East Greenwich Animal Protection League were sad to report that Jabba, the 26-pound cat brought to the shelter after being abandoned in an East Greenwich park, died on Saturday.
They say the cat, which had been hospitalized, suffered a heart attack. The 15-year-old feline had been undergoing tests after staff noticed he was not eating and rarely moving. On Saturday, the day he was set to be shown to potential adopters, Jabba suffered a heart attack and died.
RELATED:
Jabba the cat's story went international and was picked up by People.com, The Daily Mail and even the Italian-language online publication Vevetpets.it. Potential adopters from as far away as Europe flooded the shelter with phone calls and emails. Even the police officer who responded to the call that Jabba had been spotted in Scalloptown Park was interested in adopting him.
Although staff at the shelter were hoping that Jabba's story would have a happy ending, they say the senior feline is no longer suffering.
On Saturday morning, the East Greenwich Animal Protection League posted this message on Facebook: "May you rest easy our beautiful big boy Jabba, knowing that so many people loved you! Your story will live on and we hope that your story will help other animals just like you! Our hope is that you are at peace and running free over the Rainbow Bridge…you are the real hero…you changed our lives just by knowing you! We will never forget you dear Jabba."