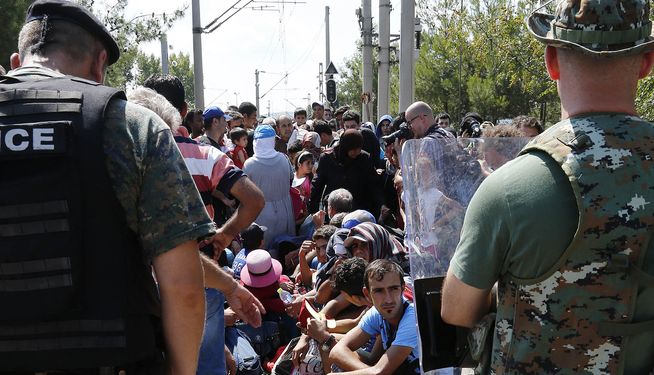 ---
By Steve Klamkin WPRO News
Rhode Island stands ready to help if called upon by the federal government to host refugees from Europe, the Middle East and the war in Syria, says Gov. Gina Raimondo.
"It's a humanitarian crisis and we have to send our prayers and our thoughts and our hearts to these families, and we all have to do as much as we can to do our part," said Raimondo.
Her comments came after Massachusetts Gov. Charlie Baker said last week that he would be open to talking with the federal government if called upon to house and care for refugees.
In Connecticut over the weekend, U.S. Sen. Richard Blumenthal said the U.S. should take a greater role in the refugee crisis. To date, the federal government has not asked states to host refugees.
"I will take my lead from the White House, and the federal government who is coordinating this effort," said Raimondo. "If we're called upon to do our part, I would absolutely be inclined to do that. No one has reached out yet."
"I think also we should take heed of what the Pope said. This is a humanitarian crisis, we all have to do our part, and if Rhode Island is called upon, you know, we'll be ready to help."
Ten years ago, after Hurricane Katrina, New England states hosted hundreds of evacuees from states along the Gulf of Mexico, Rhode Island put up more than 100 people in former Navy housing in Middletown.