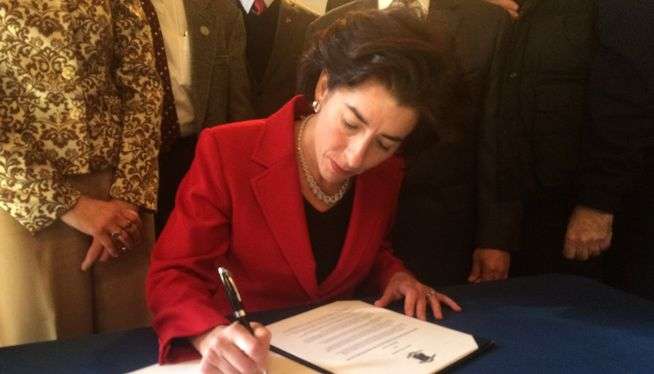 WPRO News
With a flick of her pen, Governor Gina Raimondo signed an executive to cut costs in municipalities and save their tax payers money.
The order tasks Lieutenant Governor Dan McKee to meeting with mayors and local leaders to best decided on how to share services and pass savings onto citizens.
"Cities and towns right now are doing their best, but they're struggling," said Raimondo.
"Families in Rhode Island and businesses in Rhode Island are struggling because property taxes are high and rising; and the way we are going to fix that is by coming together and coming up with creative solutions to keep costs down."
Johnston Mayor Joseph Polisena says the state government is giving municipalities a seat at the table.
"We finally have a governor and a lieutenant governor that's going to listen to the municipal leaders, because we have our finger on the pulse every day, because we're there every day," said Polisena.
Raimondo said the process is designed to be bottom up, with McKee's office acting as a central resource for the municipalities' plans and suggestions.