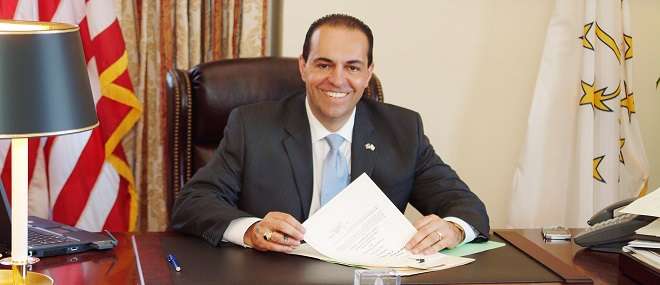 WPRO News
A Superior Court judge said he would rule in two weeks, whether outgoing Secretary of State A. Ralph Mollis should face sanctions for bringing a legal action, which he dropped just before the September primary election.
A hearing officer had determined in September that Michael Corso engaged in unregistered lobbying in 2010, leading to passage of legislation that included the controversial, $75 million state-backed loan guarantee to former Red Sox pitcher Curt Schilling's since-failed 38 Studios video game company.
On the eve of trial and just before the elections this fall, Mollis dropped the legal action he had brought against Corso. Lawyers for Corso accused Mollis of improperly using the justice system, claiming the legal action had been politically motivated.
Mollis' attorneys denied the charges. Mollis subsequently lost his primary race for Lieutenant Governor.
Procaccini, who is currently presiding over a criminal trial, Tuesday gave lawyers for the two sides the opportunity to present oral arguments, but both sides opted to rely on their written filings.
The judge said that he would decide the question of whether to bring sanctions against Mollis in two weeks.
Following the hearing, Mollis' office issued a statement:
"From day one, despite political attacks being used as a defense in this case, I have refrained from allowing politics to play a role in our objective to conduct these hearings on behalf of the people of Rhode Island. We continued that today.
I have the utmost faith and confidence in the judicial system and appreciate Judge Procaccini's attention to this matter, and efforts to bring the proceeding to a swift conclusion."