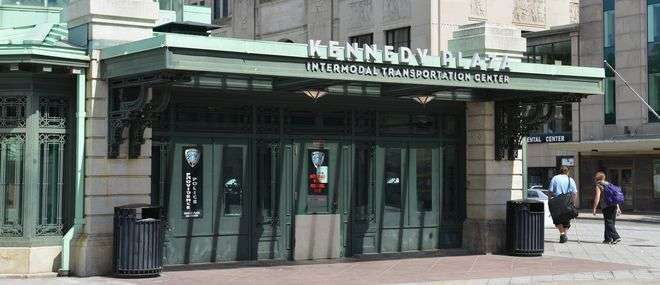 Photo by Lindsey Lerner
---
WPRO News and the Associated Press
National Grid is investigating the cause of a minor underground explosion that knocked out power to two hotels, the convention center and Kennedy Plaza.
Providence Fire Chief of Operations Daniel Crowley says firefighters responded to a report of a small explosion in a manhole near the Omni Providence Hotel shortly before 9 a.m. Wednesday. He says no one was injured and the hotel is using a generator.
National Grid spokesman Jake Navarro says crews are working to restore power to about 20 affected customers, including the Omni, the Providence Marriott Downtown, the Rhode Island Convention Center and Kennedy Plaza.
National Grid believes the explosion was caused by a failed switch.