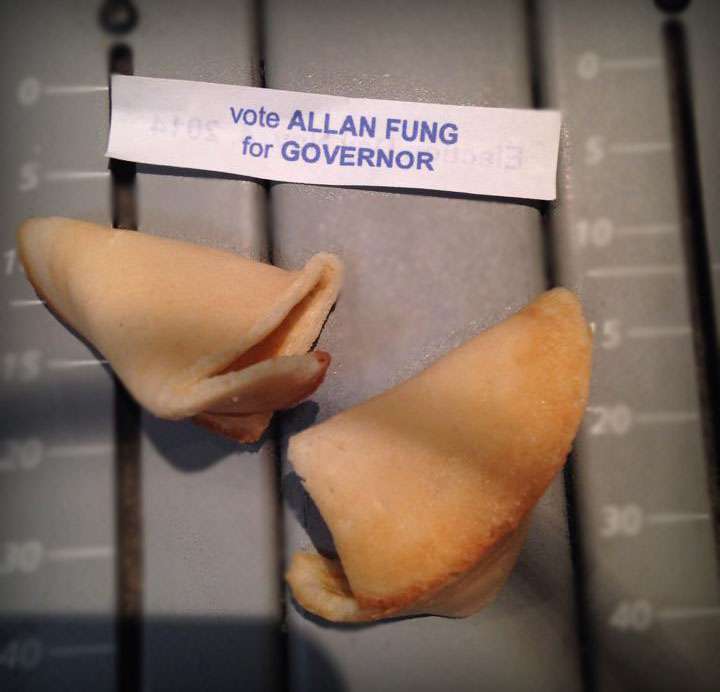 Photo by Amy Pontes.
---
By Kim Kalunian, WPRO News
Chinese food lovers may soon be getting an unexpected message when they crack open fortune cookies at local Asian restaurants.
Over the weekend, campaign staffers and volunteers for Allan Fung delivered thousands of special fortunes to a couple dozen local eateries.
The fortunes read "Vote Allan Fung for Governor" on one side, with "Election Day Nov. 4, 2014" on the other.
They've popped up at restaurants like Chan's in Woonsocket Lee's in Riverside, Pho Hon's in Warwick and Lemongrass in Warwick, and photos of the unusual fortunes are popping up on social media sites like Facebook, Twitter and Instagram.
Fung's parents started and ran their own Chinese restaurant for 35 years after immigrating to the U.S. from China.
A campaign spokesman says it's currently unclear how much the cookies cost.